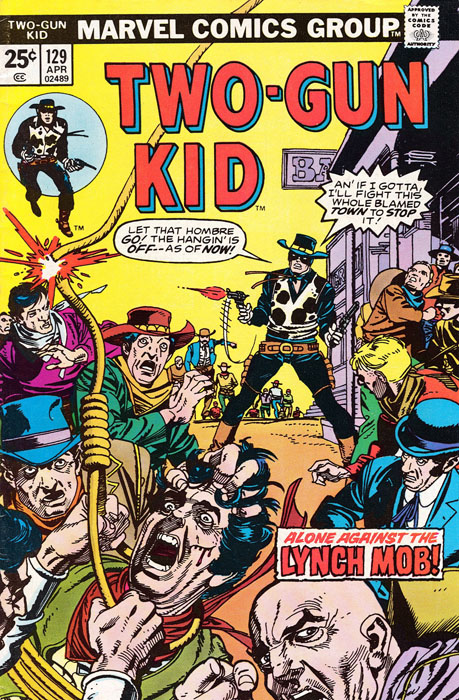 Portada
Gil Kane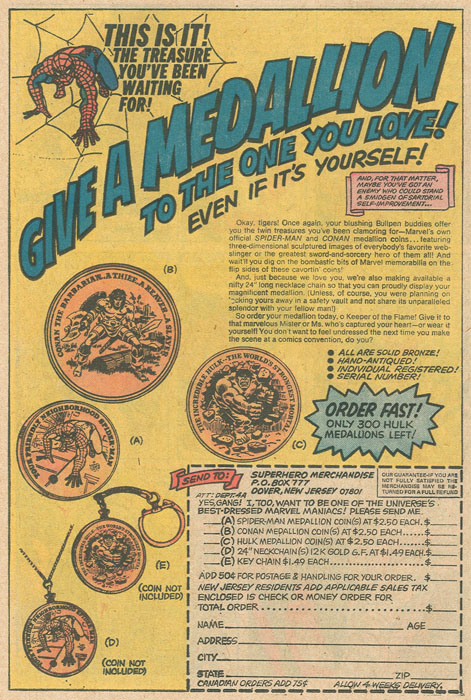 Merchandising
-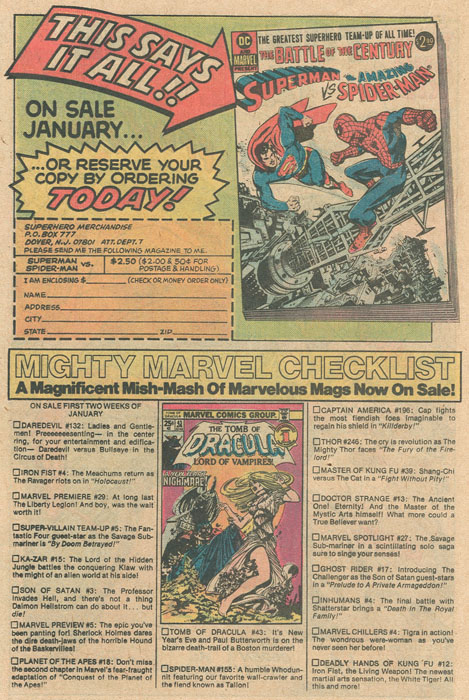 Anuncio
-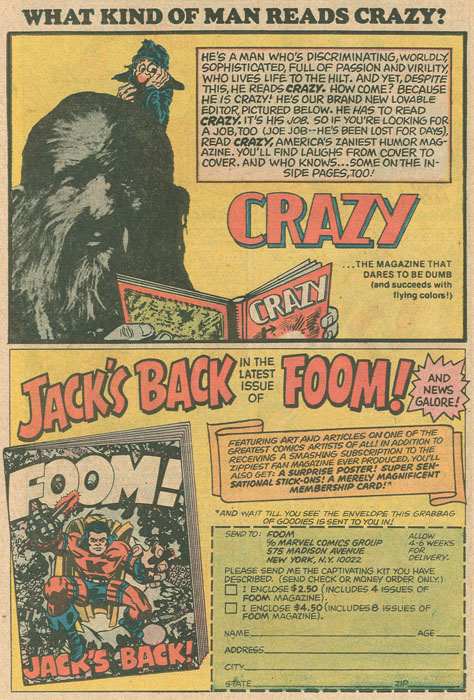 Anuncio
-
Marvel-Hero Stick-Ons
-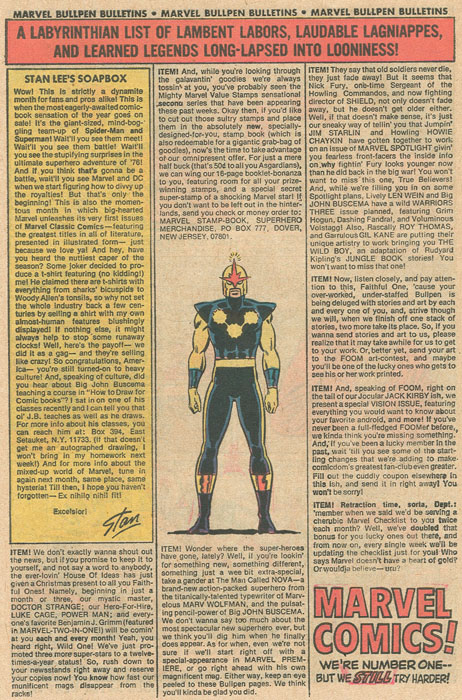 Marvel Bullpen Bulletins
-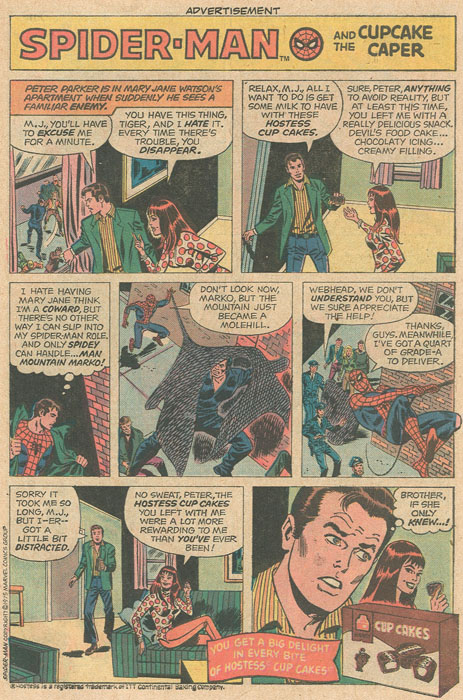 SPIDER-MAN and the Cupcake Caper
Mike Esposito
Datos Generales
Índice

Abril 1976
Grapa
16,8 x 25,8 cm
Color
25¢
32 Páginas + cubiertas
Editor
Marv Wolfman
Título del Cómic
Lynch Mob!

Este número contiene 2 historias:

The Killer and the Kid (10 págs.)
Tombstone Take-Over (8 págs.)

Comentarios de la edición

Incluye anuncio de merchandising Marvel.
Contiene dos anuncios de series Marvel.
Incluye un anuncio de pegatinas de super-héroes Marvel y figuras articuladas, incluyendo un cupón para realizar la compra por correo.
La sección "Marvel Bullpen Bulletins" contiene una ilustración.
Entre los diferentes contenidos publicitarios que ofrece este número se encuentra "SPIDER-MAN and the Cupcake Caper", con la particularidad de que es un cómic obra de Mike Esposito protagonizado por Spiderman que publicita unos pastelitos.